Meet Attorney Richard C. Bell
About New York personal injury attorney Richard C. Bell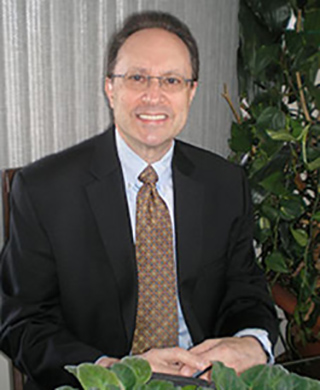 Richard C. Bell has been practicing law in New York City since 1982. In 1986, he opened his own practice focused on personal injury, medical malpractice and civil rights and he has maintained that practice since that time. He represents clients in cases resulting from negligence, including auto accidents, construction accidents, medical malpractice, police brutality and more. Mr. Bell handles all aspects of his cases, from the initial investigation through settlement or trial verdict. He is motivated by a true sense of concern for his clients and a desire to get them the compensation they deserve while seeing that those responsible are brought to justice. Though he is a tough trial attorney, he treats his clients with respect and compassion because he understands the personal tumult they are experiencing
Education and Professional Recognition
Richard C. Bell graduated Magna Cum Laude from Duke University in 1978. He then received his Juris Doctor from Rutgers University School of Law in 1981. While at Rutgers, he served as the Features Editor for the Rutgers Journal of Computers, Technology, and the Law and was a member of the Rutgers Moot Court Board. Upon graduation, he was admitted to the New York Bar, as well as the New Jersey Bar. After working for numerous law firms, in 1986 he opened his own practice focusing on personal injury and medical malpractice law. He has also been admitted to the U.S. District Court – Southern District of New York, Eastern District of New York, Northern District of New York and District of New Jersey. He is a member of the New York State Trial Lawyers Association, New York Academy of Trial Lawyers and the New York State Bar Association.
Mr. Bell has also participated in speaking engagements about personal injury law at a number of prestigious gatherings in Barcelona, Cancun, San Francisco, and Washington, D.C.  He has also been honored by Super Lawyers, The Million Dollar Advocates Forum, National Academy of Personal Injury Attorneys and Top Attorneys of North America.
Author
He is the author of WHY insurance companies HATE when you hire a lawyer. It is a consummate primer on what to expect when you bring a personal injury/medical malpractice lawsuit in New York City.  He is also the author of Voting – The Ultimate Act of Resistance (The Real Truth From The Voting Rights Battlefields). Through his pro bono work as a voting rights attorney in the courtroom and at the polls, he chronicles voter suppression and the critical role of voting as the ultimate act of resistance to turn anger into action and ideas into law.
Media
Mr. Bell has been interviewed by major media networks and publications about his cases and as a legal analyst which include the following: CBSNews.com, New York Post, CNBC.com, The Laura Coates Show, ABC7 TV (San Francisco), Jet Magazine, BusinessInsider.com, WCCO Minneapolis, San Diego's Morning News – KOGO, KTRS – St. Louis, KMOX – St. Louis, The Jim Bohannon Show, Middays with Perri Small – WVON, KGO San Francisco – Consumer Talk, Healthline.com, This Morning with Gordon Deal, WTAM – Cleveland, WLW – Cincinatti and Inside the Issues with Dr. Wilmer Leon – Urban View.
Community Involvement
In addition to his trial law practice and voting rights work, he has also done other extensive pro bono work, including representing the estate of a 9/11 victim before the Federal September 11th Victim Compensation Fund through the Trial Lawyers Care organization and has been recognized by the New York Firefighter's Burn Center Foundation for pro bono work.  His pro bono love is voting rights. He has been on the ground at the polls and in the courtroom defending people's right to vote since 2004 in Ohio, New Jersey, Pennsylvania and Florida. He will not be happy until election protection attorneys like him are no longer needed on Election Day. He also will come up to you on the street or in an elevator and ask if you are registered to vote and will you be voting. That is not a joke.
Significant Cases
Mr. Bell has a history of success at trial and in settlement negotiations*. Some of his significant cases include:
A $8 million verdict in an automobile/truck accident case
A $6.5 million verdict in a urological medical malpractice case
A $3.6 million settlement in an auto accident and road maintenance case after five weeks of trial
A $2.9 million settlement against 12 defendants in a medical malpractice and wrongful death suit
A $2.7 million verdict in a case concerning a woodworking machine in a prison
A $2.5 million settlement at jury selection in a premises liability case *
A $2.325 million settlement in construction worker accident
A $1.3 million settlement for trip and fall by truck driver on loading dock
He has handled a number of high profile cases that were featured on THE DONAHUE SHOW, WINS RADIO, WMCA RADIO, and in NEW YORK TIMES, DAILY NEWS, NEW YORK POST, THE STATEN ISLAND ADVANCE, JET MAGAZINE,NEW YORK LAW JOURNAL, THE NEW YORK JURY VERDICT REPORTER and the ATLA LAW REPORTER..
Richard C. Bell Will Put His Varied and Extensive Experience to Work for You
With such a wealth of training, experience, and professional recognition, Mr. Bell is very well equipped to handle your personal injury case.*
Above all else, his professional goal is to provide tough representation for his clients to get them the financial compensation they deserve and to help them bring closure to a traumatic time in their lives. To find out more about Mr. Bell and to see how he may be able to help you, call him toll free at (877) CALL-LAW (225-5529) or call 212.714.0988. He offers a free initial consultation, and once he has determined that you have a viable personal injury or medical malpractice case, he can begin a detailed investigation and prepare to effectively pursue your case.*
* Prior results cannot and do not guarantee a similar outcome.

This website contains "Attorney Advertising." It is designed for general information only and should not be construed to be formal legal advice. Prior results cannot and do not guarantee a similar outcome. Please contact us by telephone or email. Be advised that using any method of communication to contact us does not create an attorney – client relationship. In order for this office to represent you, we must enter into a written retainer agreement. Simply contacting us does not create an attorney-client relationship. Please do not send any confidential information to this office until after a signed retainer has been entered into by you and this office.

Call us: (877) Call-Law® (225-5529) Or (212) 714-0988
Attorney Richard C. Bell
Request A Free Consultation