False Arrest
Have You Been the Victim of False Arrest in New York City? Call Attorney Richard C. Bell About Your Potential Case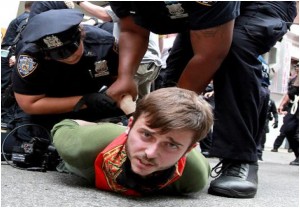 If you were falsely arrested by a New York City law enforcement officer, your rights as a United States citizen have been breached. Attorney Richard C. Bell is dedicated to protecting the rights of New York City innocents and he is determined to make sure that all victims receive the maximum compensation they are entitled to.
Richard C. Bell Knows that Making a False Arrest is a Violation of Clearly Established Law
In New York City, false arrest is a violation of your civil rights, and with the proper legal advice, you can present the proper case against the law enforcement officer who committed this unjust act. Individuals who may be liable for false arrest include:
Police Officers
Bounty Hunters
Security Guards
A false arrest is any arrest that is issued without probable cause. Innocent citizens who were falsely arrested and also detained have the right to sue for compensation for both false arrest and false imprisonment. False arrest is often associated with police misconduct, police brutality, and the unlawful use of physical force. All of these actions are direct violations of civil liberties.
Richard C. Bell is an Avid Civil Rights Advocate Who Will fight for Your Freedom
Richard C. Bell has been fighting for New York City residents for more than 38 years. His personal commitment to civil rights has manifested in his pro bono efforts on behalf of voting rights as well as his representation of individuals whose civil rights have been violated. There are many long term consequences if individuals who commit false arrest are not brought to justice. Some of these consequences can affect the victim, while others can affect the entire law enforcement system. If an officer makes a false arrest and is not held liable for his acts, the situation can result in:
False Imprisonment for the Victim
The Officer Violating Other People's Civil Rights in the Future
Richard C. Bell understands the complications involved in investigating a false arrest accusation and he is committed to preparing the strongest possible case. He understands properly handling time sensitive evidence. Preparing a thorough case for your claim begins as soon as you obtain Richard Bell's assistance. To learn more about the details of your potential case, call 877.CALL.LAW (225-5529) or call 212.714.0988.
* Prior results cannot and do not guarantee a similar outcome.

This website contains "Attorney Advertising." It is designed for general information only and should not be construed to be formal legal advice. Prior results cannot and do not guarantee a similar outcome. Please contact us by telephone or email. Be advised that using any method of communication to contact us does not create an attorney – client relationship. In order for this office to represent you, we must enter into a written retainer agreement. Simply contacting us does not create an attorney-client relationship. Please do not send any confidential information to this office until after a signed retainer has been entered into by you and this office.

Call us: (877) Call-Law® (225-5529) Or (212) 714-0988
Attorney Richard C. Bell
Request A Free Consultation