Burn Injuries
Burn Injuries Can Be Caused by a Wide Variety of Mistakes, but Richard C. Bell Knows How to Pursue Financial Compensation for your Suffering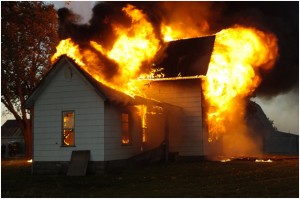 Human skin is our largest organ that serves a great number of vital physical and cosmetic purposes. Human beings have multiple layers of skin that function to protect bones, muscles and internal organs from pathogens and destruction. The skin acts as a sensory organ as well as a bodily defense. Burn injuries can have adverse effects on the skin that can lead to permanent impairment. If you have suffered a burn injury that has had life altering consequences, Richard C. Bell is there to offer you the legal representation necessary to maximize the compensation for your claim.*
Richard C. Bell: Thorough Investigation and Experienced Legal Representation in New York City
Burn injuries caused by the negligence of others can result in a complicated legal case. Skin is sensitive to many different heat conductors including:
Explosions
Fire
Electricity
Chemicals
Extremely Hot Liquids
All of the above mentioned heat generators can prove harmful as a result of human error. Victims of burn injuries can sustain painful wounds on the job, in the home, in a vehicle or in a building. Many burn injuries are caused by negligence and Richard C. Bell will investigate your incident to determine who is at fault. He has more than three decades of experience in dealing with victims of negligence in New York City and helping them fight for the compensation they are entitled to. Whether your burn was caused by a careless landlord or a negligent electrician, Richard C. Bell's mission is to determine the cause of the problem and aid you in using the available evidence to build a strong case against those who have harmed you.
Preparing a Case Starts As Soon As You Retain Richard C. Bell
As an experienced New York City attorney for over 38 years, Richard C. Bell has helped clients in personal injury cases win multimillion dollar settlements and verdicts for their pain and suffering.* He understands that burn injuries can have life changing consequences. Many burn victims suffer both physically and emotionally as a direct result of someone else's negligence. If you have sustained a burn injury, you might suffer from:
Permanent Disfiguring
Scarring
Deformity
Mental Anguish
Loss of Wages
Costly Medical Bills
Currently, there are more than 450,000 burn victims being treated with medical care in the United States alone. Burn victims who survive these incidents often require years of treatment, surgery and care. For information related to the New York City burn victim legal process, you can contact him at 877.CALL.LAW (225-5529) or call 212.714.0988.
* Prior results cannot and do not guarantee a similar outcome.

This website contains "Attorney Advertising." It is designed for general information only and should not be construed to be formal legal advice. Prior results cannot and do not guarantee a similar outcome. Please contact us by telephone or email. Be advised that using any method of communication to contact us does not create an attorney – client relationship. In order for this office to represent you, we must enter into a written retainer agreement. Simply contacting us does not create an attorney-client relationship. Please do not send any confidential information to this office until after a signed retainer has been entered into by you and this office.

Call us: (877) Call-Law® (225-5529) Or (212) 714-0988
Attorney Richard C. Bell
Request A Free Consultation