Defective Products
If You've Been Harmed As a Result of a Defective Product, Richard C. Bell Will Fight for You to Receive the Compensation You're Entitled To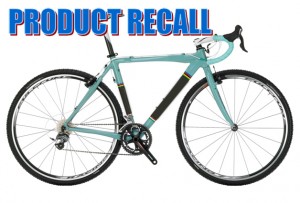 Injuries that occur as a result of a defective product require the thorough investigation attorney Richard C. Bell can provide for you. The manufacturing and distribution process can make it difficult to pinpoint the company or person responsible for the product defect since many products pass through several sets of hands before sale to the public. These cases may be especially time sensitive in terms of investigation.
Product defects can result in injury and, in some cases, those injuries can lead to fatalities. In situations where children or senior citizens are involved, the consequences of defective products are often even more severe. In 2012, there were more than 77,900 injuries and fatalities caused by defective nursery products. Senior citizens experienced approximately two million medical emergencies in 2011 as a result of defective products. Regardless of your age, if you sustained an injury that was directly related to a defective product, you may have been the victim of someone else's negligence. Richard C. Bell is determined to fight for your rights.
Richard C. Bell Brings Three Decades of Legal Experience into the Courtroom
Richard C. Bell has been representing New York City clients for more than 38 years. He understands what needs to be done to insure you the maximum compensation for your claim.* Richard C. Bell knows how to pursue the companies responsible for the distribution of these defective products. Some examples of products that can cause bodily harm if they are distributed with defects include:
Tools
Factory Machinery
Toys
Nursery Products (Cribs, Strollers, Car Seats)
Cars
Smoke Alarms
Electronics
People who incur injuries as a result of a defective product might experience any of the following:
Amputations
Death
Deformity
Paralysis
Scarring
Job Loss
The evidence in these cases should be obtained as soon as possible. Medical records, photographs and eyewitness reports may all be of the utmost importance when preparing your case. Richard C. Bell is tough on companies who promote the sale and distribution of harmful and defective products. He is committed to bringing justice to New York City residents who are harmed through no fault of their own. To learn more about Richard C. Bell's commitment to New York City residents, call 877.CALL.LAW (225-5529) or call 212.714.0988.
* Prior results cannot and do not guarantee a similar outcome.

This website contains "Attorney Advertising." It is designed for general information only and should not be construed to be formal legal advice. Prior results cannot and do not guarantee a similar outcome. Please contact us by telephone or email. Be advised that using any method of communication to contact us does not create an attorney – client relationship. In order for this office to represent you, we must enter into a written retainer agreement. Simply contacting us does not create an attorney-client relationship. Please do not send any confidential information to this office until after a signed retainer has been entered into by you and this office.

Call us: (877) Call-Law® (225-5529) Or (212) 714-0988
Attorney Richard C. Bell
Request A Free Consultation