Wrongful Death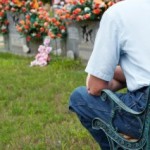 Richard C. Bell is a Compassionate, Effective Wrongful Death Attorney in New York City*
Mourning the loss of a loved one is always difficult, but if your loved one has died as the result of another person's recklessness or irresponsibility, the grief can seem too much to bear. Whether the result of a car accident, medical malpractice, construction site accident, policy brutality or another tragedy, a wrongful death leaves a huge emotional scar on the loved ones left behind. Though it can be difficult to do anything in the face of grief, if your loved one has suffered an untimely and wrongful death, you should consider hiring an attorney. Richard C. Bell is an experienced personal injury and wrongful death attorney, and for over 38 years, he has focused  on this complex branch of law, giving him a wealth of knowledge and experience.* Equally important, Mr. Bell approaches his clients with compassion and sensitivity, understanding the depths of grief they are experiencing.
A Wrongful Death Suit Can Bring Closure to You and Your Family
Many people hesitate to consider a lawsuit after their loved one's death; they simply want to put the experience behind them, and they hesitate to put a financial value on their loved one's life. The reality is that opening a wrongful death lawsuit can often bring more closure than letting the issue go unresolved. Doing so ensures that those responsible for your loved one's passing are held responsible, and a successful lawsuit can prevent similar tragedies from happening in the future.
Though no amount of money could ever make up for your loved one's death, their sudden passing can often create extreme financial hardship for the family. Not only are there funeral costs and medical bills to pay, your family member may have left behind dependents who are unable to provide for themselves. Waging a wrongful death suit may help ensure that all costs are met and that your family is financially stable. Mr. Bell believes that when you are suffering sudden grief, you should not be financially responsible for someone else's negligence. With sensitivity and compassion toward you during time of grief, he will aggressively pursue your case and get you the compensation you deserve on behalf of your deceased loved one.
A History of Success and a Commitment to His Clients *
Mr. Bell has a track record of success in representing victims in personal injury and wrongful death suits and has won millions of dollars for his clients, including a $2.9 million settlement* against 12 defendants in a medical malpractice and wrongful death case and a $3.6 million settlement in an automobile/road maintenance personal injury/ wrongful death case after five weeks of trial *. Mr. Bell is passionate and devoted to his clients and it shows in his tireless work ethic. Wrongful death cases can be quite complex, and he will wage an exhaustive investigation of your loved one's death to find all responsible parties and get you the full extent of the money you deserve*. All the while, he serves as a gentle, guiding hand to his clients in their time of grief.
Contact Richard C. Bell for Trustworthy, Compassionate Counsel When You Have a Wrongful Death Claim
For many lawsuits, time is of the essence.  Often, the earlier you begin your claim, the better it may be for the success of your case. If your loved one died as the result of another party's recklessness or negligence, contact Richard C. Bell today. He will provide a free initial consultation, and if he believes you have a viable case, he can methodically begin preparing a lawsuit against the party or parties responsible for your injury. For experienced, compassionate, and reliable legal services, contact Richard C. Bell today. You can call him toll free at 877.CALL.LAW (225-5529) or 212.714.0988.
* Prior results cannot and do not guarantee a similar outcome.

This website contains "Attorney Advertising." It is designed for general information only and should not be construed to be formal legal advice. Prior results cannot and do not guarantee a similar outcome. Please contact us by telephone or email. Be advised that using any method of communication to contact us does not create an attorney – client relationship. In order for this office to represent you, we must enter into a written retainer agreement. Simply contacting us does not create an attorney-client relationship. Please do not send any confidential information to this office until after a signed retainer has been entered into by you and this office.

Call us: (877) Call-Law® (225-5529) Or (212) 714-0988
Attorney Richard C. Bell
Request A Free Consultation