Our Blog
Sheriff Brutality Right Here in the Bronx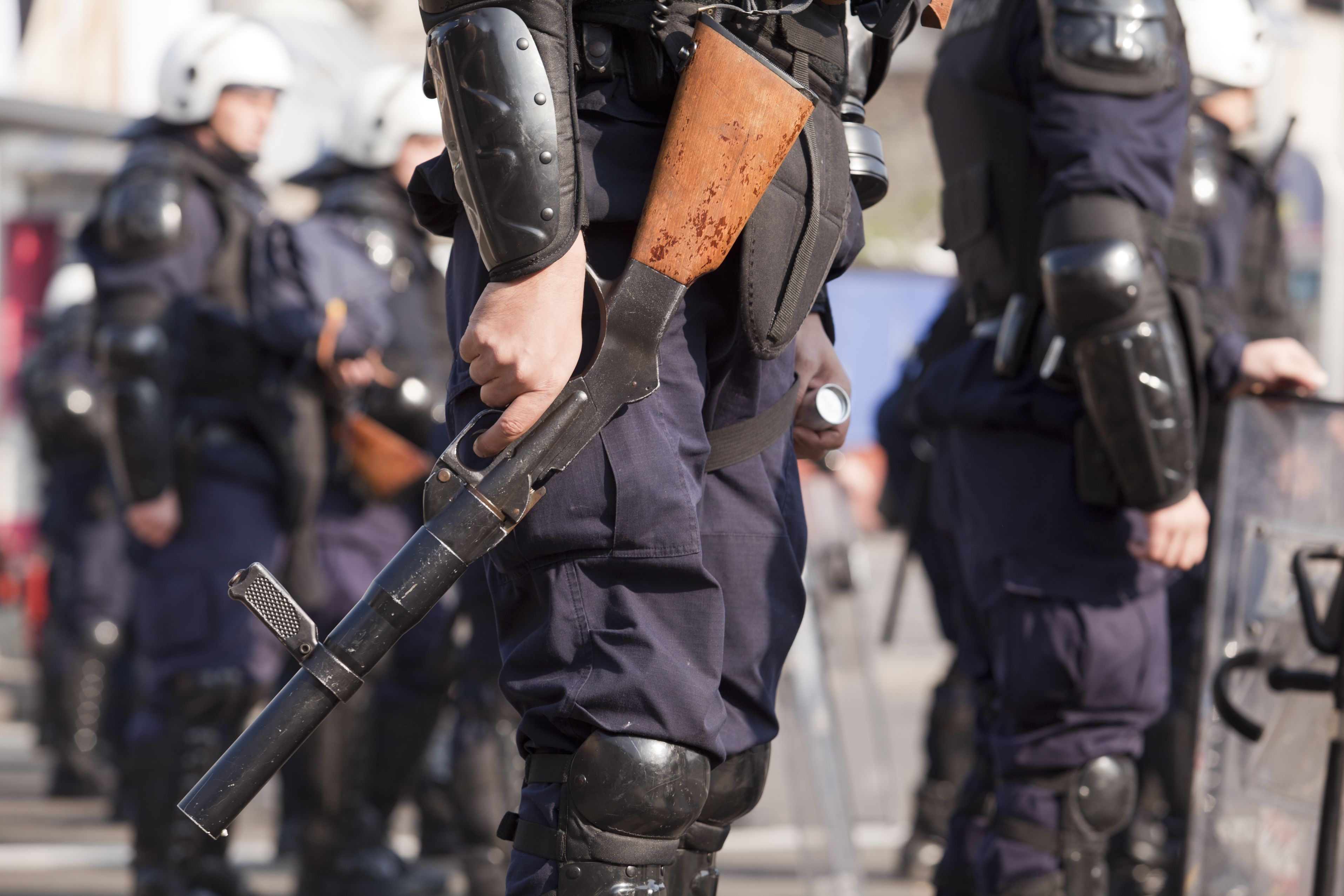 Few New Yorkers even know that there is a New York City Sheriff. Deputy Sheriffs mostly serve court orders and seize property. They are also empowered to make arrests under the same rules and laws governing the NYPD. That's where today's true story begins.
My client was standing on a crowded public bus in the Bronx when his shopping bag brushed against a teenager who then started cursing and shoving my innocent client. A man in street clothes (an off-duty deputy sheriff) a few rows from the altercation got up, separated my client and the teenager then the deputy sheriff proceeded to follow my client off the bus at the next stop on the Grand Concourse. He never identified himself to my client as an off-duty deputy sheriff.
The deputy sheriff then pushed my client from behind as they exited the bus and my client pushed back then started running. The off-duty deputy sheriff chased him down and tackled him on the roadway median of the Grand Concourse, a very major thoroughfare.  My client, who weighed approximately 350 lbs. and had asthma, fell onto his stomach and was handcuffed behind his back while pleading "I can't breathe". The deputy sheriff walked 3 steps away from my handcuffed client (who was still face down on the ground), pulled his foot all the way back and delivered a hard, field goal-like kick to my client's right eye and head. Fortunately, my client was not killed by the grace of the angle of the kick.
Unlike George Floyd or Eric Garner, there was no video evidence of this sickening brutality.  So, the deputy sheriff denied he kicked him and charges were filed against my client for the altercation with the teenager on the bus (though the teen fled the bus early on) resisting arrest and assaulting a law enforcement officer. My client suffered physical and psychological injuries.
During my investigation, I located a lawyer in a public legal assistance office who was on an adjacent stopped bus and witnessed the entire tackling and kicking incident through her bus window.
My client was acquitted on all criminal charges relating to his scuffle with the deputy sheriff, paving the way for my civil rights and battery lawsuit against the City of New York and the remorseless deputy sheriff (who testified under oath that this never happened). During the civil rights and battery case, I took the deposition testimony of the eyewitness (public interest lawyer) who consistently supported my client's story. Just a few weeks before trial the City, on behalf of the sheriff's office and the deputy sheriff, settled the case for a substantial sum. Due to the testimony of the eyewitness that I located during the early investigation of the case, justice was done. In the absence of real time video, the credible eyewitness was critical to proving brutality and misconduct by the deputy sheriff.
To find out more about your rights as a victim of police brutality, please call me toll free at (877) CALL-LAW® (225-5529) or (212) 714-0988.
* Prior results cannot and do not guarantee a similar outcome.

This website contains "Attorney Advertising." It is designed for general information only and should not be construed to be formal legal advice. Prior results cannot and do not guarantee a similar outcome. Please contact us by telephone or email. Be advised that using any method of communication to contact us does not create an attorney – client relationship. In order for this office to represent you, we must enter into a written retainer agreement. Simply contacting us does not create an attorney-client relationship. Please do not send any confidential information to this office until after a signed retainer has been entered into by you and this office.