Category:Slip and Falls
How to Avoid Snow-Related Falls in NY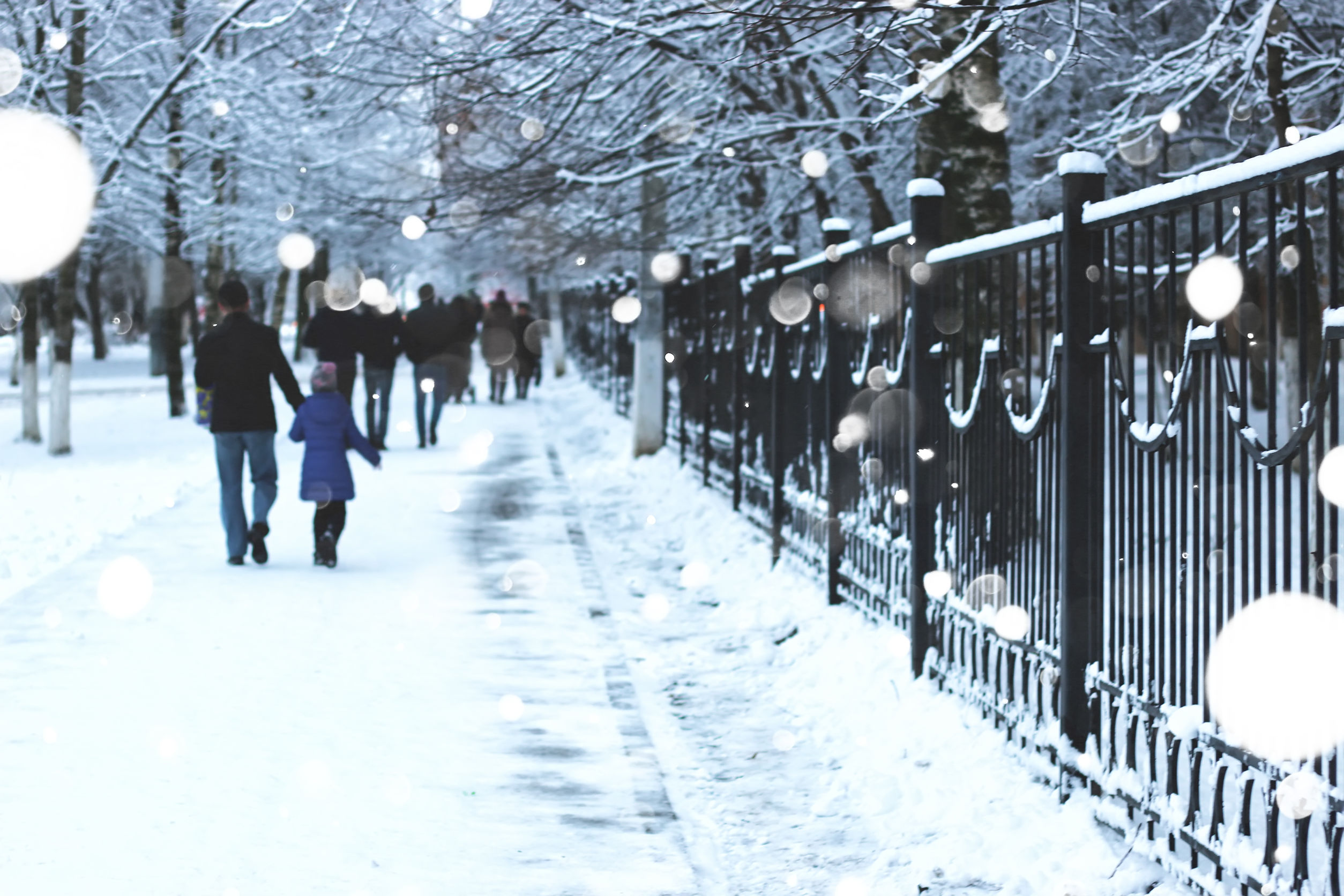 Ice-skating at Rockefeller Center. Snowflakes melting on the tip of your nose and reflecting in the street lights. Trees silhouetted in white. Yes, winter has arrived in New York.
However, as all New Yorkers know, along with the beauty of winter weather comes the increased risk of slip and fall accidents. Below, we're going to go over some tips for how you can walk more safely in slick and snowy conditions and what you should do to get help if you fall due to someone else's negligence.
Tips for Staying on Your Feet
Wear nonslip shoes. When it's slick outside, make sure to wear shoes with good traction. If you aren't willing to give up your favorite shoes, purchase cleat-like coverings to wear over them.
Walk with smaller, more careful steps. No need to hurry, as that will increase your chances of falling. If you take slow, flat-footed steps with the rest of your body centered over your feet, you'll be steadier.
Walk where it's safest. Stay on cleared paths. When that's not possible, grass provides better traction than a slick sidewalk.
Exit vehicles with care. Don't jump from a vehicle. Pay attention when you exit, turning to use both feet at once for maximum stability. Lean on the body of your vehicle for support when exiting, if needed.
Stay alert. Don't text and walk. Keep your eyes on the path in front of you, and watch for slick areas, especially at entrances and exits.
Use handrails. They can make all the difference between staying upright and falling.
Test slick areas first. If you're not sure whether an area is icy, tap your foot gently on the surface before proceeding.
Proceed with extreme caution on ice. If you must walk on ice, shuffle slowly and prepare to fall by rolling with the fall rather than reaching out. It's better to fall backward than forward, if you can twist your body during the fall. Don't worry about whatever you are carrying – throw it out of the way to protect your body.
If Your Fall Is Due to Another's Negligent Actions
If you fall this winter and injure yourself, it's possible that someone else may be responsible for the conditions that led to your accident. This guide will teach you what our laws say about slip and fall accidents.
First, you need to know that in New York a statute of limitations exists on how long you have to file a personal injury lawsuit. You must file suit within that time or forego the possibility of compensation.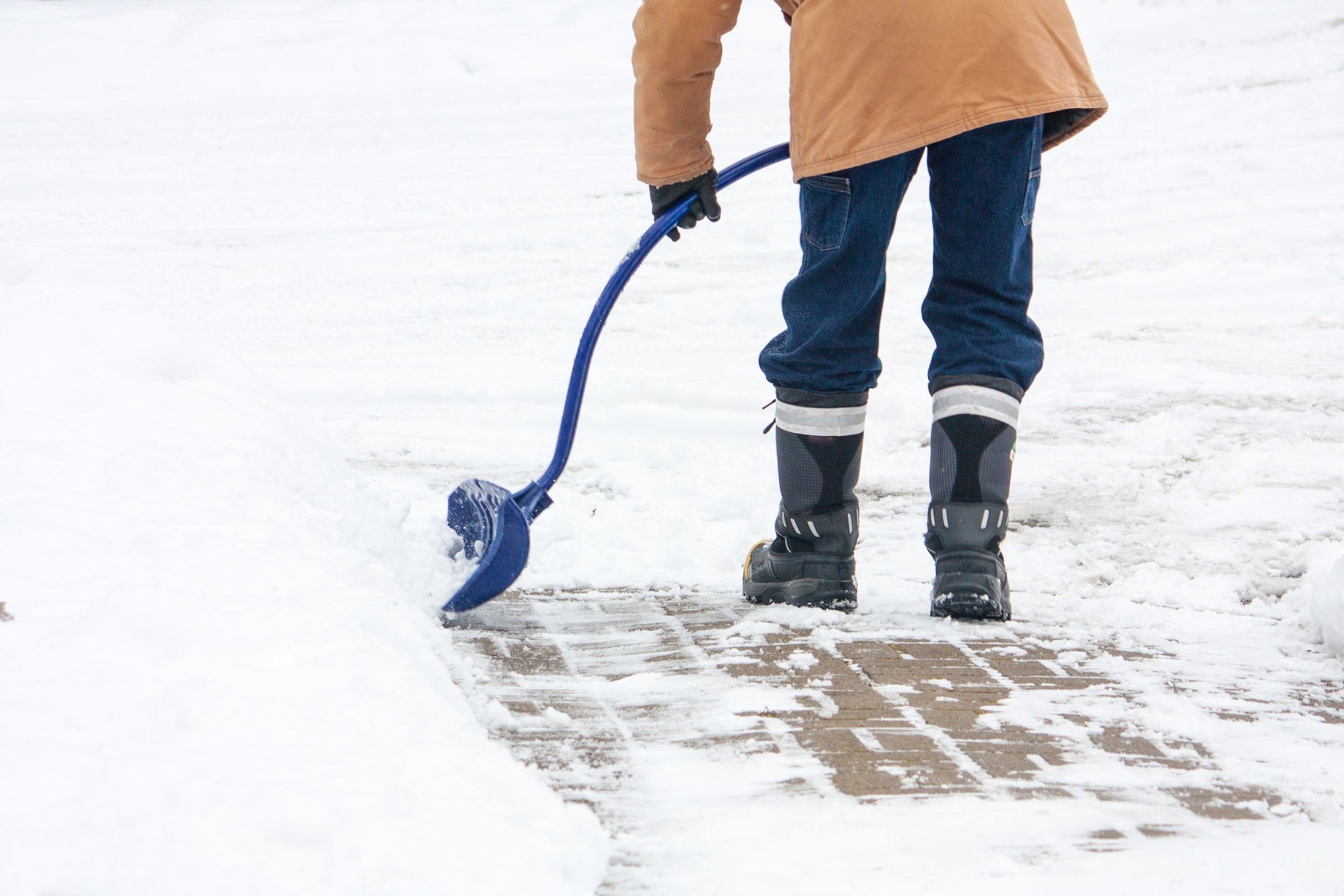 Secondly, to win a slip and fall case, a skilled NY injury attorney must be able to prove that your accident occurred due to the property owner's or manager's negligence. The property owner or manager will likely try to shift some of the accountability to you. For example, they may accuse you of wearing unsafe shoes, texting while walking or walking in a restricted area. To combat these kinds of accusations and build the strongest possible case for yourself, you need the help of a knowledgeable lawyer.
It is still possible to receive compensation even if you are deemed partially responsible for what happened. New York laws permit for comparative negligence in slip and fall cases, which means a jury could hold the property owner or manager liable for a percentage of your medical bills, lost work hours, and other costs.
Do not pay for someone else's mistakes. Get in touch with our office today.
Watch Out! Places Most New York Trip and Falls Occur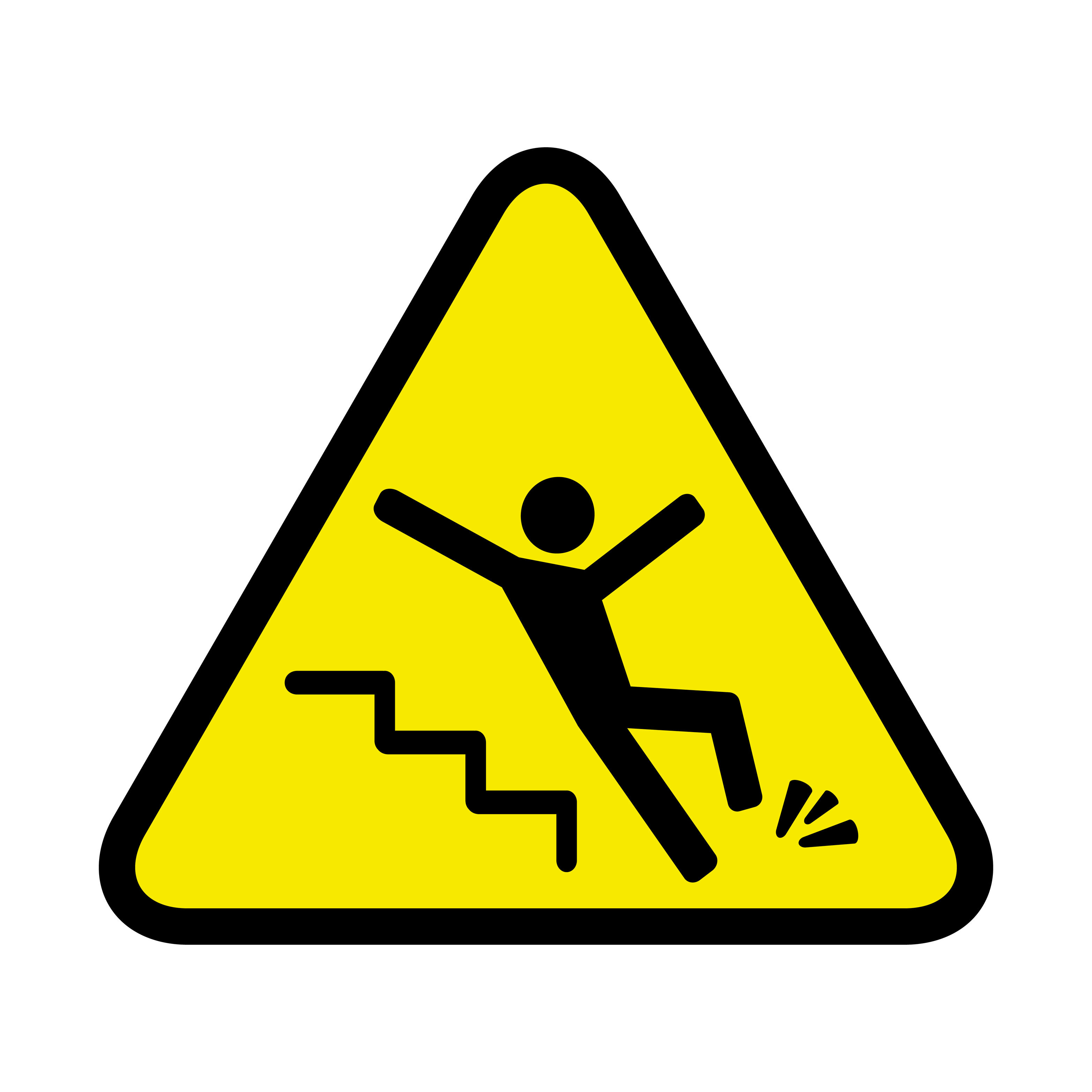 Trip and fall injuries can be quite serious. In fact, they are one of the  leading causes of emergency room visits in New York. You can help prevent trip and falls by watching out for these common issues and taking some safety precautions to make sure that your home and business are secure.
Trip and fall injuries are often preventable if proper precautions have been taken. If you have suffered a slip and fall injury on property other than your own, it's possible that the owner or maintainer of the property is liable for your injuries. A New York injury attorney experienced in slip, trip, and fall injuries can help you determine whether you can seek damages for your injuries and help you get the compensation you deserve.
Sidewalks
In the city, sidewalks are a very common site of slips, trips, and falls. This can happen during the winter months, especially if property owners fail to sufficiently clear their sidewalks of snow and ice. Additionally, debris such as trash, yard waste, or other clutter can be left on sidewalks, causing a trip and fall hazard. Improper maintenance can also lead to uneven surfaces on sidewalks that cause pedestrians to trip.
If you trip and fall on a New York City sidewalk due to snow, ice, debris, or an uneven walking surface, it is possible that the property owner or the  City of New York could be held liable for your injury. An aggressive personal injury attorney with a track record of success* in these types of cases can help you determine if seeking damages is viable and,if so, work to get you fair compensation for your injuries.
Doorways
Doorways are another common site for trip and fall injuries. Victims commonly trip on the door's threshold or potentially on a loose door entry mat. If an entry mat has not been installed, rainwater, snow or ice may also accumulate in the doorway, leading to slippery surfaces which may result in trips and falls.
If you fall in a doorway, look to see whether an entry mat has been installed and if you may have tripped on any uneven surfaces on the mat itself. Also look to see whether the floor was wet, and if so, whether this was properly marked.  The laws governing these cases are complicated so it is necessary to consult an experienced personal injury attorney about your rights in these situations.
Bathrooms
Bathrooms are a very common site of falldown injuries in both residential and commercial properties. They are subject to wetness and spills, debris  and defective floor tiles which may cause users to  slip or trip. The CDC reports that over 230,000 nonfatal bathroom injuries occur annually, and that over 80% are caused by falls. Slip and fall injuries can be quite serious causing pain and suffering, accumulation of  medical bills and lost wages.
*Prior results cannot and do not guarantee a similar outcome.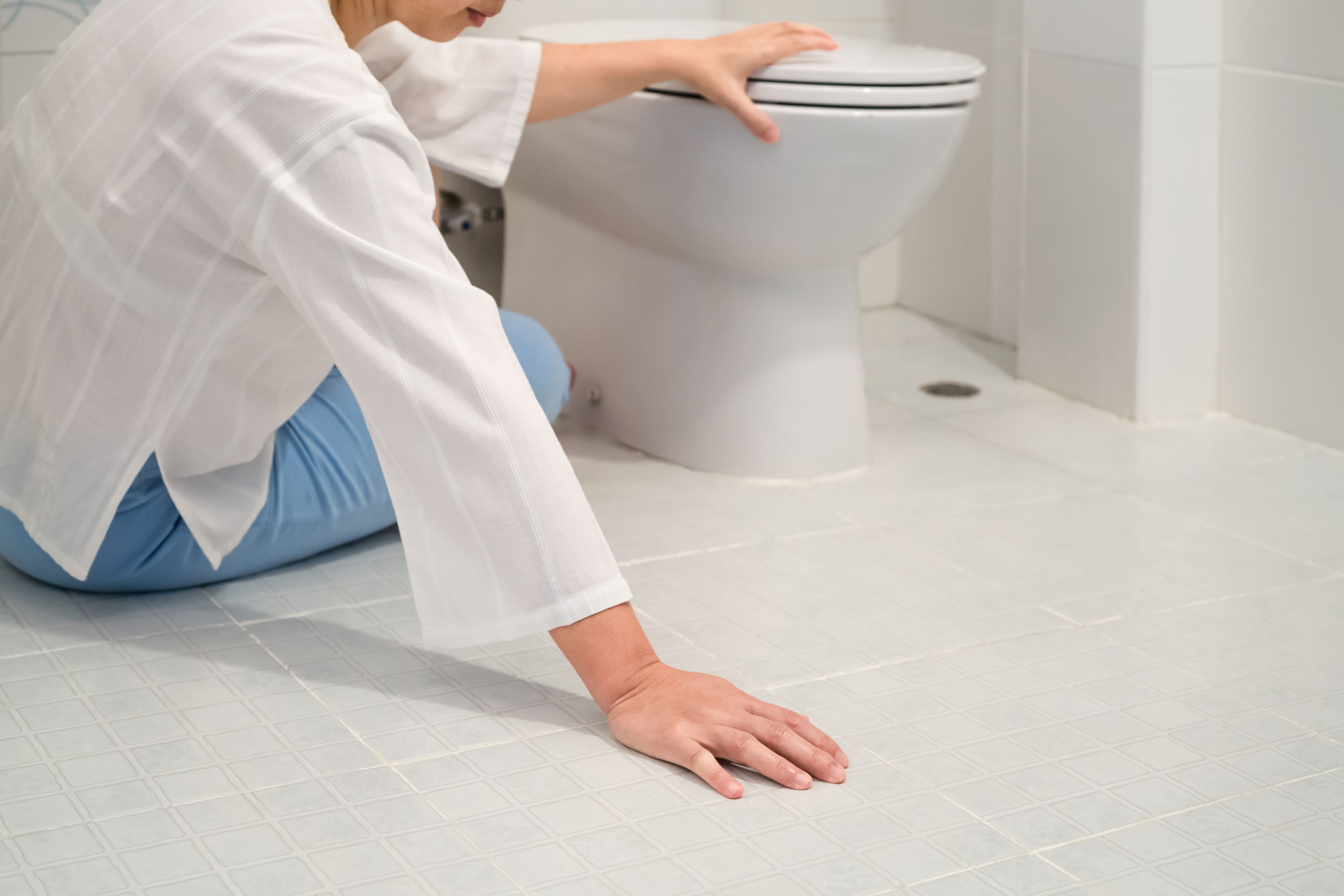 In your own apartment or house, you can prevent bathroom injuries by making sure that any spills and accumulated moisture are quickly mopped up. You can also make surfaces less prone to slippage by installing high-quality bathroom mats and nonslip surfaces in your tub or shower. You may also want to install grab bars, especially if elderly persons will be regularly using your bathroom.
5 Serious Injuries That New Yorkers Can Get From a Slip and Fall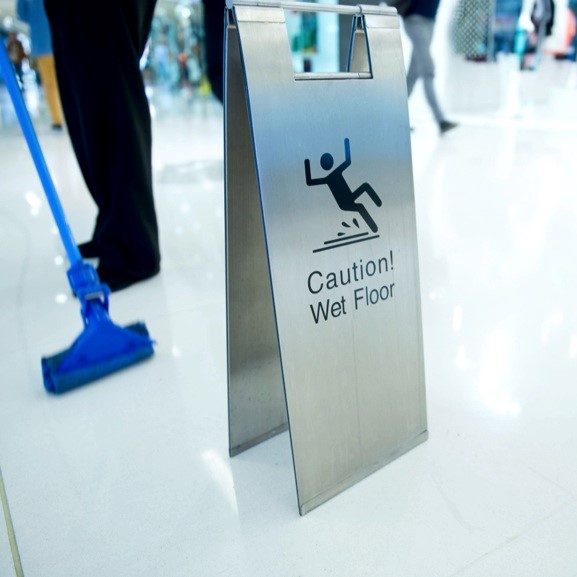 Every now and again, you see headlines about people who win millions of dollars in damages after a slip and fall.  Just this past June, an appeals court ordered that a $16 million dollar jury verdict be reduced to $5 million dollars (or the case would be re-tried) after a New York woman was seriously injured after slipping and falling in a subway station.
If you have never suffered a serious slip and fall yourself or know anyone who has, these headlines about millions of dollars for a slip and fall may seem strange to you.
When you look deeper into these cases, however, you may change your tune. The woman who filed the lawsuit was a 71-year old Bronx grandmother.  When she fell down the stairs of the Graham Avenue L train station, she sustained a traumatic brain injury and a post-traumatic seizure disorder.
Think about the catastrophe of a lifetime of seizure disorder, brain damage and loss of enjoyment of life forever.  After considering that, $5 million may seem like   appropriate compensation.
Types of Serious Slip and Fall Injuries
The reality of slip and fall lawsuits is that a seemingly simple fall can lead to serious injuries.
Knee and Shoulder Tears – Many slip and fall injuries result in tears to parts of the knees and shoulders.  Surgeries are often the treatment to repair the tears.  These injuries for slip and falls can result in permanent injuries, lost wages and inability to participate in physical activities.
Fractures – If your bones take on the impact of your fall, you could face a fracture. While slip and fall injuries have caused many different types of fractures, hip fractures tend to be the most serious, especially in the elderly.  Hip fractures can lead to death due to complications in some elderly people and are some of the most debilitating fractures.  A majority of elderly adults cannot live independently or work after a hip fracture.  The costs of elder care and loss of independence may be considered in a slip and fall lawsuit.
Paralysis – Landing on the spinal cord can put you in a very serious situation.  Spinal cord injuries can wreak havoc on your nervous system, and can lead to paralysis.  If your lower back is affected by your slip and fall, you may face consequences from mild symptoms up to catastrophic paralysis of the lower limbs. If you are seriously injured on certain parts of the spinal cord, you could become quadriplegic.  Disabling slip and fall injuries can lead to permanent  pain and suffering as well as astronomical medical bills.
Traumatic Brain Injury – Landing on your head can also be very serious.  Your head could slam onto the ground from a standing position due to the suddenness of an unexpected fall.  Victims may suffer from a concussion or even a traumatic brain injury.  Traumatic brain injuries can have lifelong effects.
Death – Some of these accidents are fatal.  Many people die each year from slip and fall accidents.  Some are elderly people, but not always.  A death from a slip and fall may result in a wrongful death lawsuit that covers loss of economic support, loss of parental guidance and conscious pain and suffering leading up to death.
Taking Action after a Slip and Fall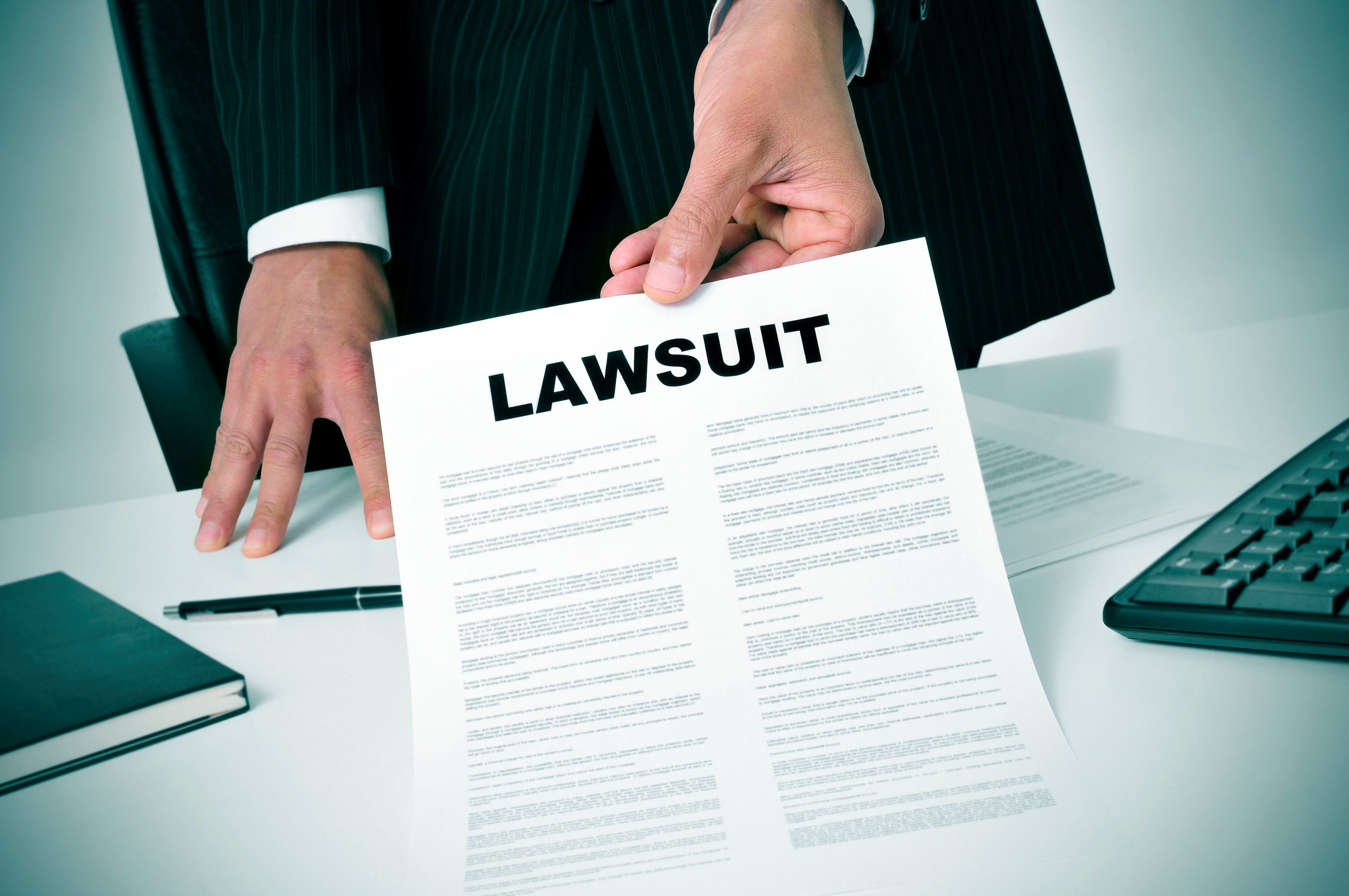 If you sustain serious injuries from a slip and fall and a negligent building owner, tenant, maintenance company or another responsible company or individual caused the fall, you deserve to take action and seek compensation.  Slip and fall accidents are referred to as a premises liability case and are one of the most common types of personal injury cases.  The suit is usually brought against the owner, tenant, managing agent, repair company, contractor or other responsible company or entity of the premises accountable for the damage that was done to the victim.
For example, if a victim slipped and fell on spilled juice at a grocery store that was on the floor for some time and wasn't cleaned up, the suit would be for negligence in not keeping the floor safe for shoppers.  If the employees had cleaned up the spill, then the injured victim would not have suffered a slip and fall and would not be seeking financial damages today.
These cases are brought to can get you the compensation that you need, but they are rarely cut and dry.  In the above example, the injured party may not win the case if he/she cannot prove that the store employees were aware or should have reasonably been aware of the spill.
If you have been injured by a slip and fall, and would like to file a lawsuit and get compensation for your injuries, talk to a New York personal injury lawyer today.
* Prior results cannot and do not guarantee a similar outcome.

This website contains "Attorney Advertising." It is designed for general information only and should not be construed to be formal legal advice. Prior results cannot and do not guarantee a similar outcome. Please contact us by telephone or email. Be advised that using any method of communication to contact us does not create an attorney – client relationship. In order for this office to represent you, we must enter into a written retainer agreement. Simply contacting us does not create an attorney-client relationship. Please do not send any confidential information to this office until after a signed retainer has been entered into by you and this office.